TimeScape™ by Modeco Systems
The original TimeScape system was developed in 2003 by Loren Olson, a young engineer and owner of a growing landscape company in Wisconsin. Frustrated by a time-consuming paper system with illegible handwriting, inaccurate timesheets, missing cost inputs, he formed Modeco Systems to create an easier, automated business solution to save time and money. See our history Timeline.
Using his own landscape company as a test case, Modeco software engineers developed one of the first paperless time and expense tracking solutions on the market. The new TimeScape system automated timesheets, payroll and accounting by using small laser data collection scanners. The built-in time clock allowed crews to scan a system of barcodes to easily track, monitor and report on jobs, tasks, material usage and locations throughout the day — with 100% accuracy.
Still in use today, TimeScapeDAILY is one of the only automated tracking systems available for companies with mobile workers that do not require smart technology.
Modeco Systems continued to innovate with the addition of smart technology. TimeScape evolved into an enterprise SaaS time and expense tracking solution. The TimeScapeLIVE smartphone app uses cloud-based technology, geofencing, GPS and facial ID to capture jobs, tasks, assets, inventory, locations and more, live in real-time. No manual data entry. All data collection is completely automated, hands-free.
Both TimeScapeDAILY and LIVE systems sync seamlessly into software platforms like QuickBooks, giving business owners and field managers instant access to dozens of comprehensive reports for informed decision making. TimeScape helps eliminate paperwork, automate timesheets, improve payroll tracking, job costing, asset and materials monitoring and more.
TimeScape is a trusted time and expense tracking solution for businesses of all sizes across a range of industries.
Snow & Ice Management

Landscape Contractors

Facilities Management

Municipalities

At-Home Health Care

Educational Campus Operations
Corporate Facilities

Property Management

Pool and Spa Services

Pest Control

Custodial Services

Logistics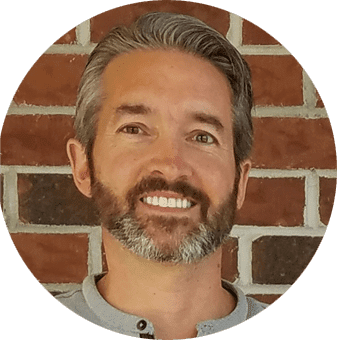 About Loren Olson
Loren is President of Modeco Systems. He holds a Bachelor's Degree in Electrical Engineering from the Milwaukee School of Engineering and attended Marquette University for his MBA. While working more than eight years in the manufacturing automation industry as a Controls Engineer, Loren served on projects for Ford Motor Company, Phillip Morris, Coca-Cola, Wacker Construction Equipment, and The Department of Defense. His focus remains on applying the automation efficiencies of manufacturing into the service industry through Modeco Systems.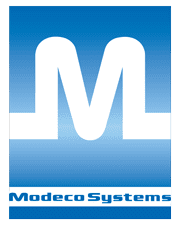 The Modeco Story
Over 50 years ago, Loren's grandfather, Richard Gordon, had an engineering consulting business that he nicknamed M-O-D-E-C-O, an acronym for My Own Damn Engineering Company. In memory of his late grandfather's accomplishments, Loren named the TimeScape engineering company Modeco Systems.
For over 17 years Modeco Systems has provided customers the ability to capture time tracking and critical service-related tasks and materials, turning time-savings into bottom line profits.
First Tradeshow
2004
CONEXPO resulted in first outside customers joining the TimeScape family — pool service and landscape contractor
QuickBooks Integration
2005
Added QuickBooks module and developed partnership with worldwide chemical company Sigma-Aldrich to private-label TimeScape Inventory module
2006
Inventory Tracking
New TimeScape module tracks purchased, stored and consumed inventory in real-time
Asset Module
2007
Automatically track any asset's location, mechanic hours, field-use, and assigned employee. Onboarded our first all-snow company joins TimeScape
First City Municipality
2009
The City of Appleton Wisconsin municipality joined team TimeScape
Launched TimeScapeLIVE
2012
New cloud-based smartphone & wifi tablet app for iOS and Android automates clock-in clock-out system; dispatch work orders in real-time, and more!
2014
TimeScape goes International
International Flavors & Fragrances, New York onboards with us
2016
No Hands Tracking - Really!
TimeScapeLIVE "Freehands" module fully automates data entry, capturing every job start/stop time without any input from field staff
2017
Fleet GPS Added
TimeScape now connects GPS-ready equipment in the field with a direct link to crew timesheets
2018
Photo Capture
New Photo Capture feature lets crews document pre/post job site images for proof of service and invoicing
2019
Next Gen FaceID
TimeScapeLIVE's FaceID visually verifies crews with simple clock-in clock-out; secure and compliant
2020
New Brand Launch
TimeScape launches two newly branded product lines: TimescapeDAILY and TimescapeLIVE — and expands U.S. sales team